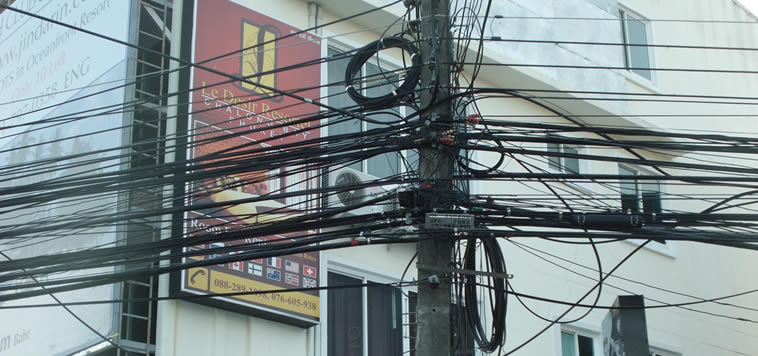 Top 10 Publications
Stephens, E., Ross, I.L., Mussgnug, J.H., Wagner, L.D., Borowitzka, M.A., Posten, C., Kruse, O., and Hankamer, B., Future prospects of microalgal biofuel production systems, Trends in Plant Science, Vol. 15(10), October 2010, Pages 554-564


L Byrnes, C Brown, J Foster, L Wagner, Australian Renewable Energy Policy: Barriers and Challenges Renewable Energy 60, 711-721


Molyneaux, L., Wagner, L., Froome, C., and Foster, J., "Resilience and electricity systems: a comparative analysis" Energy Policy, Vol. 47, August 2012, Pages 188-201


Wagner, L.D., Ross, J.V., and Possingham, H.P., Catastrophe management and inter-reserve distance for marine reserve networks, Ecological Modelling, (2007) Vol. 201, no. 1, pp.82-88


L Molyneaux, C Froome, L Wagner, J Foster, Australian Power: Can renewable technologies change the dominant industry view? Renewable Energy 60, 215-221


Lilley, William E, Reedman, Luke J, Wagner, Liam D, and Alie, Colin F, Szatow, Anthony R., "An economic evaluation of the potential for distributed energy in Australia" Energy Policy Vol. 51, Dec. 2012, Pages 277-289


Menezes, F., Quiggin, J.C., and Wagner, L.D., Grandfathering and greenhouse: the role of compensation and adjustment assistance in the introduction of a carbon emissions trading scheme for Australia, Economic Papers, 2009 vol. 28, no. 2 pp.82-92


L Wagner, L Molyneaux, J Foster, The magnitude of the impact of a shift from coal to gas under a Carbon PriceEnergy Policy 66, 280-291


Byrnes, L., Brown, C., Wagner, L., and Foster, J., "Reviewing the Viability of Renewable Energy in Community Electrification: The Case of Remote Western Australian Communities" Renewable and Sustainable Energy Reviews (accepted and to appear)


Bratanova, A., Robinson, J., and Wagner, L., "New technology adoption for Russian energy generation: What does it cost? A case study for Moscow", Applied Energy, (2016), vol.162, pp.924-939.