From Mid-October 2020, I will be moving to the University of Adelaide to take up a position as an Associate Professor
I am a Lecturer in Economics within the Griffith Business School at Griffith University.
My research interests are primarily in areas of Energy, Environmental and Natural Resource Economics. More details can be found on my research page, or my list of publications. The methodologies I principally use are techniques such as Non-Linear Programming, Mixed Complementarity Problems and Game Theory.
Prior to coming to Griffith University, I was a Research Fellow from 2011 to 2015 at the Energy Economics and Management Group, School of Economics at The University of Queensland.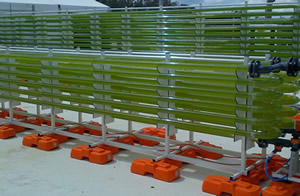 From 2008-2010, I was a UQ Post-Doctoral Fellow at the University of Queensland Risk and Sustainable Management Group and the School of Economics
Before joining UQ, I was a Trader and Quantitative Analyst in the energy industry where I traded a Open Cycle Gas Turbine Power Station at Babcock and Brown Power (Now known as Alinta).
In 2006 I submitted my PhD thesis under the supervision of Jon Links, Phil Isaac and Mark Gould at the University of Queensland. Prior to PhD, I graduated with first class honours in Pure Mathematics.
Contact details:
Website: http://www.liamwagner.com/
Email: l.wagner@griffith.edu.au (my PGP keys are available here) Phone: +61 7 37359769 (office)
Work Address: Room 1.64, N50, Nathan Campus, Griffith University, Nathan, 4111, QLD AUSTRALIA